For the month of December I've been chosen as Cookin' Up's Chef! I was so excited when Tammy contacted me asking if I wanted to do it. Wanted to do it? Of course I did!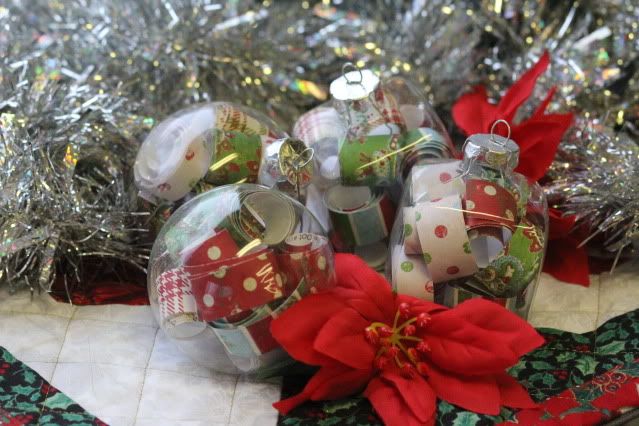 I've done one challenge so far, and that was challenging people to alter a Christmas ornament like I did to these glass balls.
They really are very simple. I just took some (cheap) glass balls, removed the tops and slipped in rolled up (rolled up very tightly!) patterned paper that I had cut in strips and rolled up on a knitting needle.
Have you altered anything for this Christmas?
I also did a scraplift at Cookin' Up, lifting a layout done by Melody. Here is my take on it: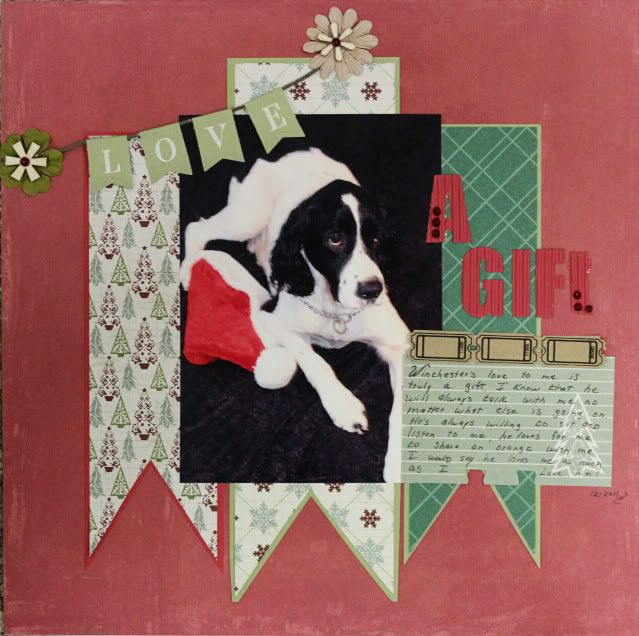 If you are looking for some great Challenges come on over to Cookin' Up! For the month of December they are doing some reheating of the challenges that were posted thru out the year. There is a great prize sponsored by
Scraptastic
!